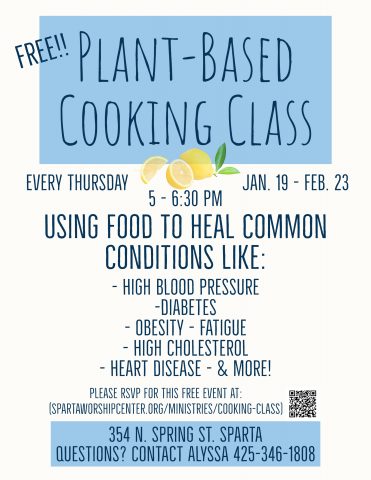 Free Plant Based Cooking Class.
Starting January 19th, the class will be held every Thursday night from 5:00-6:30 PM. Class will start with cooking demonstration and health info.
Then to be followed by meal from demonstration and socializing time.

Brought to you by; Alyssa Bahnmiller RN, BSN, Health and Wellness Coach, and the Sparta SDA Worship Center.
Free Cook Book Give-A-Ways Each Night!

RESERVE YOUR PLACE NOW!